Comparing Cura and Simplify3D makes sense, they're two of the best 3D printing slicers available. Simplify3D costs $149 and you might have to pay for certain updates in the future. Cura is free to use and open-source.
Simplify3D is fast and reliable, but updates aren't being released quickly enough to keep up with the current pace of additive manufacturing. It used to have some features that Cura didn't, but with all the regular updates and new plugins available on the Ultimaker Marketplace, I don't think that's the case anymore.
Cura has a vast community that you can learn from and interact with. Millions of people all around the world use Cura, which amounts to over 1.4 million print jobs per week.
Both user interfaces are going to take you a few solid hours to become familiar with.
To make things less confusing, let's look at each program separately.
Simplify3D
Simplify3D was founded in 2013 to provide better 3D slicing software to the market at a reasonable price. It's used in over 145 countries and trusted by many professionals and hobbyists.
Advantages Of Simplify3D
Faster learning curve
Simplify3D hasn't changed in years and you don't need to add anything to it to get amazing print results. This is more of an opinion but I believe most people find their way around Simplify3D a little quicker than Cura.
Fully functional after installation
It's nice to know that you don't need to go looking around to find which plugins you need to add to meet your printing requirements. Once installed, you know you have everything you need to print whatever you want. The only limitation will be your printer.
Good support options
Simplify3D has always had the best support options as a standard feature. You can add and remove supports and make other precise support adjustments.
Disadvantages Of Simplify3D
Expensive
The reason I say it's expensive is that there's been a lack of updates in the last 2 years. I've seen hundreds of suggestions from the community, pointing out bugs and suggesting fixes. Simplify3D just keeps saying that they are working on it as quickly as possible.
If there were at least two updates every year it could have maintained its reputation for being the best slicer available for the price like it was a few years ago. In the meantime, Cura has had multiple updates and many more plugins have become available for it. Unless version 5 of Simplify3D can do things that Cura can't, I don't think people will choose to pay for it.
Updates are rare
Simplify3D's most recent update, version 4.1.2, was available in May 2019. This is still their latest version, as you can see on the website. Customers have been pleading for version 5 for almost 2 years. Since it was announced on the 20th of December 2019. Many customers were still defending the software during 2020, saying that they just need a little more time to perform final tests. But at the time of writing this article, July 2021, there is still no version 5.
On top of all that, version 5 was announced as a "Paid upgrade" so when it's finally released, people will have to pay to use it. They didn't give any specific costs and they keep saying they're "working hard to finish the release as soon as possible". You can see them saying this on their Facebook page, along with all the customers asking for more detail about the situation and being ignored.
Simplify3D System Requirements
Minimum
Intel Pentium 4 CPU
4GB RAM
OpenGL 2.0
1GB Free storage space
An internet connection is required to install and use Simplify3D. You can work offline but you won't be able to retrieve profiles and software updates.
Recommended
Intel® Pentium®i7 CPU
8GB RAM
Simplify3D OS Compatibility
Windows Vista or newer (32 and 64-bit)
Mac OS X 10.7 or newer
Linux Ubuntu, Debian, and Fedora (32 and 64-bit)
Recommended Ubuntu 14.04 LTS or newer
Ultimaker Cura
David Brahm created Cura and released it under the open source Affero General Public License version 3. David was later employed by Ultimaker and in September of 2017, the Cura license was changed to LGPLv3 to allow more compatibility with CAD applications.
It's completely free and has a tremendous amount of support from the community and Ultimaker.
Advantages Of Cura
Plugins that add functionality
Cura has loads of free plugins that add various features like Custom Supports.
To access the plugins, open Cura and click on the Marketplace button on the top right. A new window will open and present you with three tabs, Plugins, Materials, and Installed.
From the plugins tab you can choose which ones you want. Install them one by one and restart the program after each install.
I recommend installing the following plugins from the start:
Settings Guide – To teach you about all the settings within Cura and what they do. It will show you what kinds of settings to use for different types of prints.
Custom supports – Add supports in specific areas of your print, only where you need them.
Massive community
Having a huge community that you can call on for help when you run into problems is invaluable. Chances are your questions have already been asked and answered before, since there are so many discussions that have been going on for years.
Here's a link to the Cura community for you to see what they're talking about today.
Free to use
The most obvious advantage of Cura is that it's free to use and will remain free to use including any future updates it receives.
Ultimaker provides the software for free to promote their hardware but everyone can use it no matter which 3D printer they have.
Regular updates
Ultimaker releases around 2 updates per year to keep up with the rapid pace of 3D printing technology.
Disadvantages Of Cura
The need for plugins
Even though this doesn't bother me that much, it is an extra hurdle that you must jump over to do things that Simplify3D can do straight out of the box.
Too many plugins are going to make the program slow down so you need to be picky about what you choose to install.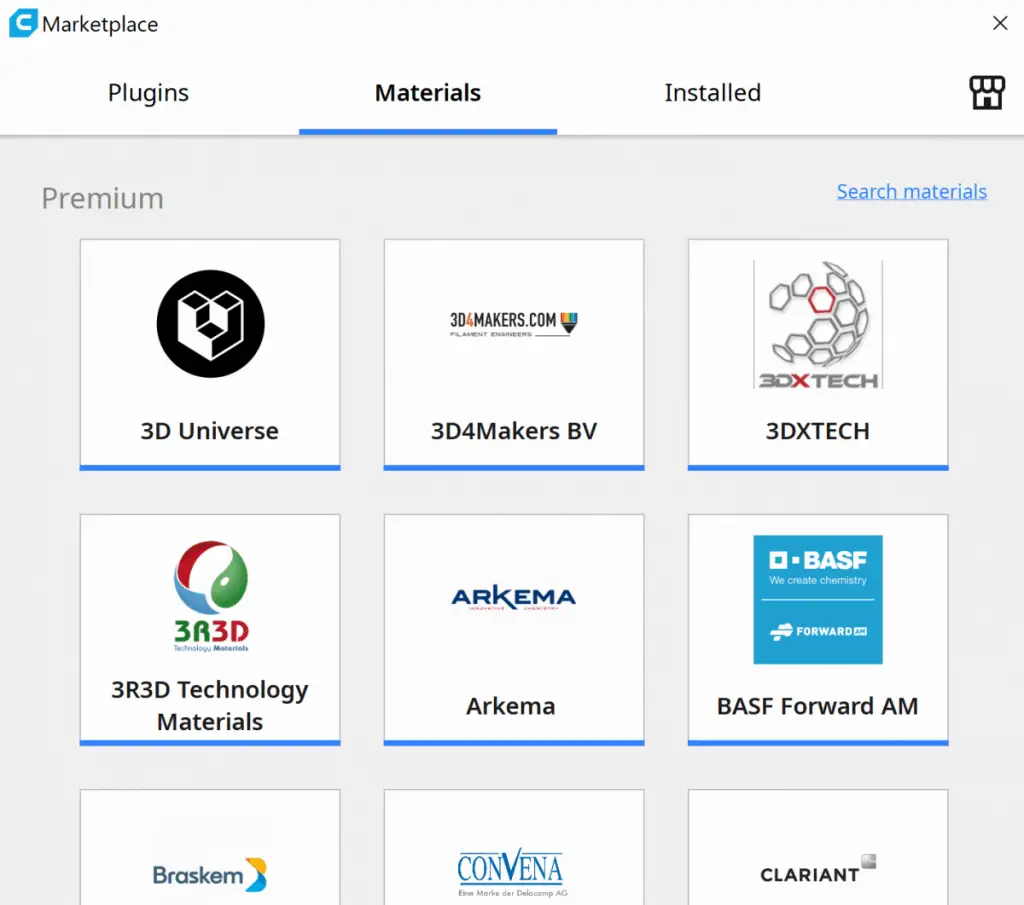 Takes longer to learn
I only say this because of all the fine tuning that you can do with Cura. You'll probably be spending many hours deep inside the Ultimaker community learning things and adjusting your settings accurately for different parts.
You might be installing and uninstalling plugins as you try them out to see how they work. For me, that was just part of the process.
Cura System Requirements
Minimum
Intel Core 2 or AMD Athlon 64
4GB RAM
OpenGL 2.0
550 MB Free Storage Space
Recommended
Intel Core i3 or AMD Athlon 64
8GB RAM
OpenGL 4.1
600 MB Free Storage Space
Cura OS Compatibility
Windows Vista 64-bit or newer
Mac OS X 10.7 or newer
Linux Ubuntu, Debian, and Fedora (64-bit)
Recommended Ubuntu 14.04 LTS or newer
Related Articles
Conclusion
Simplify3D had more functionality than Cura a few years ago, but at the moment, July 2021, I believe Cura is a better option even if Simplify3D was free. Maybe version 5 of Simplify3D will be amazing and worth whatever price they put on it, but until then, Cura is all you need.
Make sure you check out our YouTube channel, and if you would like any additional details or have any questions, please leave a comment below or join us on Discord. If you liked this article and want to read others click here.