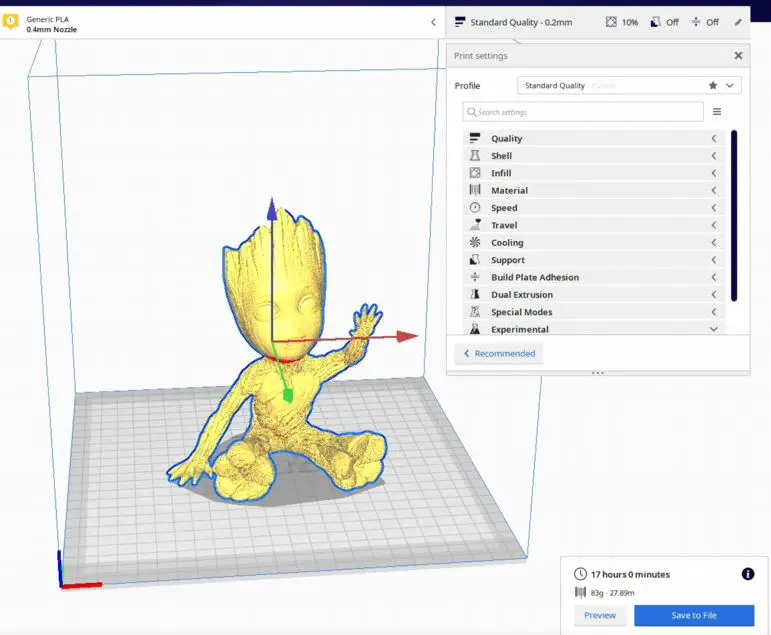 Here are the Cura profiles that I use with my printers. I plan on providing profiles for different purposes and will update them when I make changes.
If you guys have any questions or suggestions, you can leave a comment here or reach out to me on my YouTube channel https://www.youtube.com/c/3dprintscape .
Print Quality Ovierviw
I have three base profiles that I use and swap between them to meet my printing needs. Here is a quick overview of each.
Standard Quality
This is my go-to profile. Its geared towards larger prints with less detail or mockups. This profile has a layer height of .2mm.
High Quality
This is the profile I use if I am printing an object with more detail and can benefit from increasing the resolution. It has a layer height of .16mm, which will increase the print time. I only use this profile for about 10% of the prints I do.
Miniatures
This profile is geared towards Minifigures and has a resolution of .1mm. I made a lot of little tweaks to help make the Minifigures turn out better, but they do take a while to print. This profile will use more filament and print at a lower temperature, so I only use this if I am printing a Minifigure, which isn't too often.
*Note: I have the temperatures set to work with the filament I use (typically HATCHBOX from Amazon). I would recommend printing a temperature tower and adjusting the profile based on the results.
Here is a video showing you how to print a temperature tower.
Profiles
These profiles are meant to be a good starting point for most printers.
These are the profiles I am using with my Ender 3.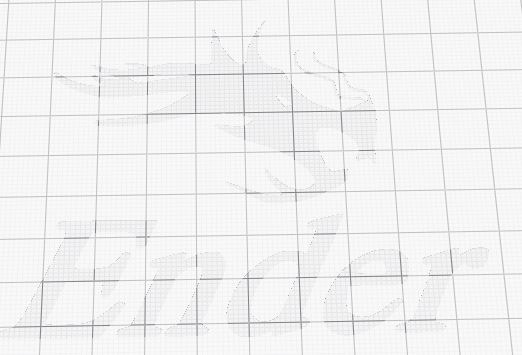 Related Articles
Make sure you check out our YouTube channel, and if you would like any additional details or have any questions, please leave a comment below. If you liked this article and want to read, others click here.