The right type of PLA can make all the difference when it comes to the strength of a part. Some things need impact-resistant to last longer than a few uses. (Like toys that will be dropped) Besides functional parts that require certain strengths or resistances, PLA+ isn't absolutely necessary.
PLA+ is PLA with added materials like TPU to give it more strength and durability. Some additives make PLA brighter, more flexible, or chemically resistant. PLA+ is more dimensionally accurate and has better layer and bed adhesion. PLA+ is the premium version of standard PLA.
There are many PLA+ options to choose from depending on which added features you require.
Regular PLA is combined with additives like elastomers to give them the desired properties. The same materials used to make standard PLA are often compounded for higher physical toughness and heat resistance.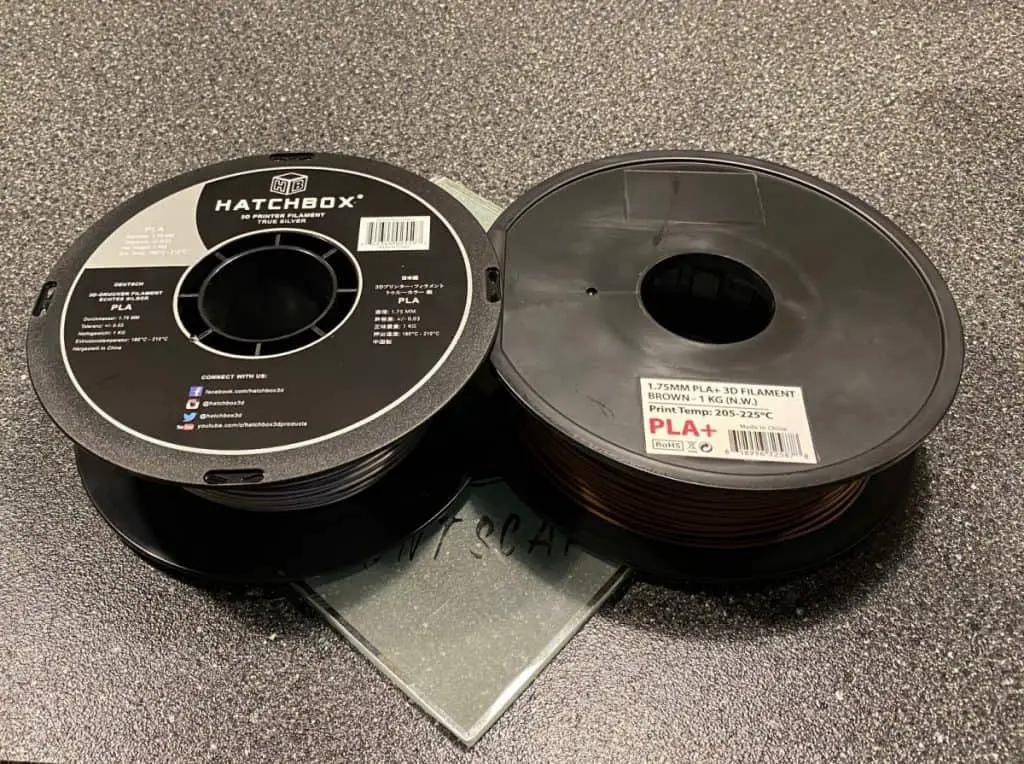 There is no exact definition for PLA+ and each manufacturer determines how they will upgrade the standard PLA to be worthy of the plus symbol. For example, eSUN PLA PRO (PLA+) promises high accuracy of +/- 0.03mm, minimal odor, no clogging, minimal warping, and no tangling. It also comes in over twenty colors, as you can see here on amazon.com.
On average, filament manufacturers promise a dimensional accuracy of around 0.05 mm with their standard PLA filament. PLA+ usually has a dimensional accuracy of around 0.03 mm. This means that the diameter of the filament is very consistent throughout the spool. Consistent filament helps to reduce common defects in parts for a variety of reasons. So parts printed with PLA+ have a higher resolution than parts printed with standard PLA.
PLA+ has better layer adhesion, which is one of the biggest reasons for its strength. The layers stick together tightly, which results in high-quality parts that have fewer defects compared to standard PLA.
PLA+ usually comes out with a slight matt finish while most standard PLAs come out looking more glossy.
PLA+ Advantages Over Standard PLA
These are some of the most beneficial features of PLA+. Some PLA+ options may have one or two of these features, while others might include all of them. You'll have to check the specifications of the PLA+ you're buying to see what it includes.
Less brittle
Stronger
Higher printing accuracy
Exotic color options
Less stringing
Higher heat resistance
Increased flexibility
Better layer adhesion
Is PLA+ Stronger Than PLA?
PLA+ is stronger than standard PLA because it's able to bend and move to a higher degree before breaking. PLA+ is less likely to crack under pressure compared to standard PLA. Sometimes, it may appear as if PLA is stronger than PLA+ because it won't deform until it reaches breaking point, while PLA+ might bend under less force, but it won't break as easily.
What this means is that PLA+ has a higher dynamic strength than standard PLA but a lower static strength. In most cases, it's dynamic strength that will benefit most parts. For example, PLA+ is more resistant to impacts than standard PLA. So if you drop a part, it's less likely to break if it's PLA+.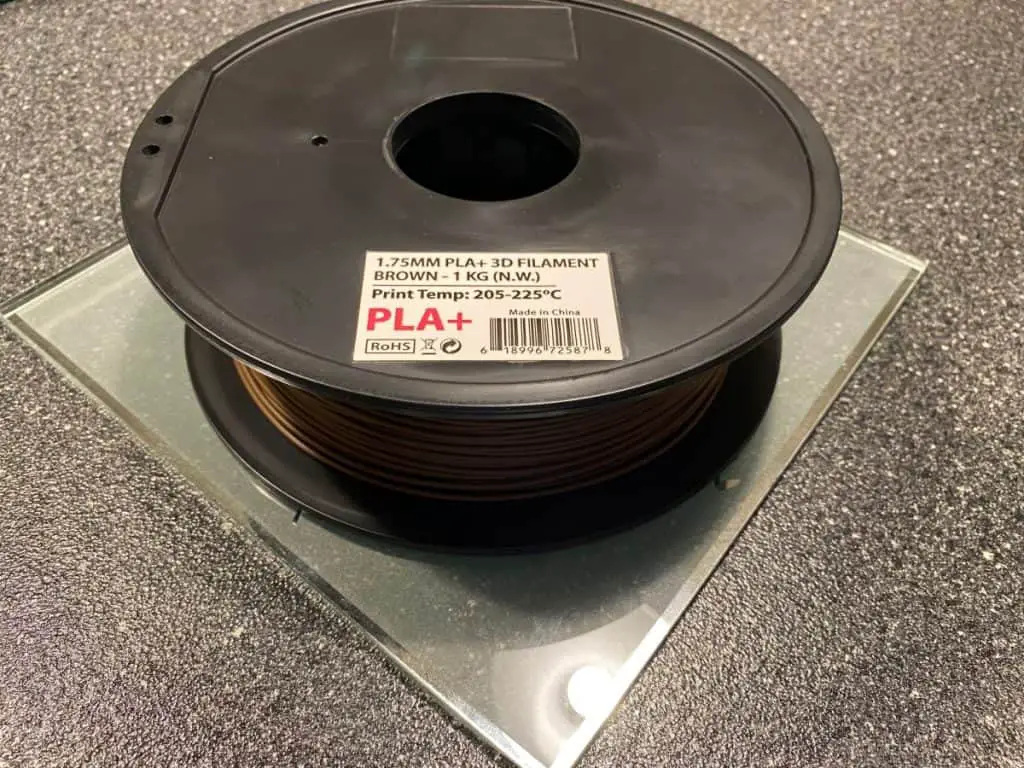 When Should I Use PLA+?
You should use PLA+ for functional parts like hinges, bolts, nuts, shelving, and anything else that takes strain. I suggest using PLA+ when printing children's toys, as they will be less likely to crack or break.
Is PLA+ Better Than PLA?
PLA+ is better than standard PLA because of the added materials and production time that goes into PLA+. However, it's important to note that PLA+ differs greatly from manufacturer to manufacturer, so you need to see what they offer before making your choice.
PLA+ is better to print toys with because it's durable enough to take impact like dropping and not break.
PLA+ is better for prints that require flexibility and durability.
Is PLA+ More Toxic Than PLA?
PLA+ isn't more toxic than standard PLA because the additives used to make PLA+ are non-toxic elastomers and materials like TPU. In many cases, the same ingredients that go into standard PLA are just compounded to make a stronger version of the plastic. PLA+ is also usually melted at the same temperature as standard PLA which means the plastic doesn't get hot enough to emit dangerous gasses. Although it is recommended to increase the printing temperature with certain PLA+ filaments, it's not enough to make a difference in terms of toxicity.
What's The Best PLA+ Brand
Some of the most reputable brands of filament are Hatchbox, Overture, Polymaker, Eryone, SUNLU, and eSUN (all available on Amazon). All the best brands of PLA+ are primarily manufacturers of normal PLA. So if you're already happy with the PLA from a certain brand, you should stick with them when choosing PLA+.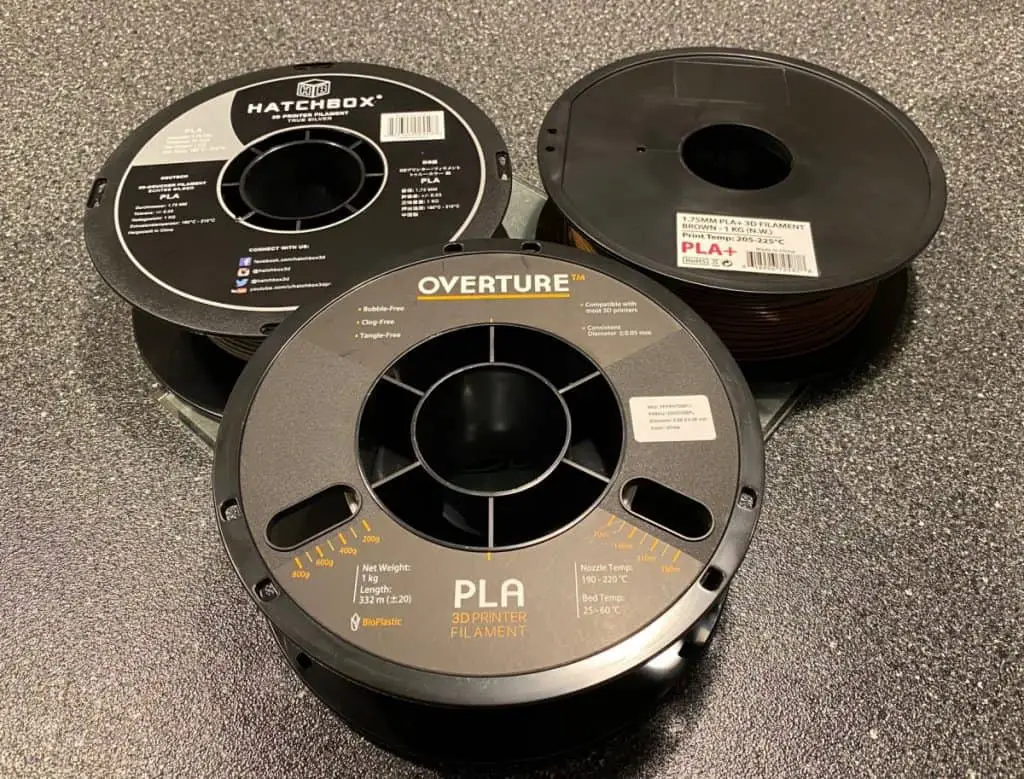 Related Articles
Conclusion
PLA+ is made by adding different materials to standard PLA to enhance the strength, flexibility, color, and other aspects of the material to make it better. Manufacturers design PLA+ to be more dimensionally accurate throughout the spool, making sure that the diameter isn't much bigger or smaller than the specified value, 1.75 mm in most cases.
PLA+ is better to use if you're printing functional parts like hinges or anything else that undergoes some sort of force.
In most cases, you won't need to spend the extra cash on PLA+ unless you're looking for a specific characteristic that the standard PLA doesn't offer, like a certain amount of flexibility or impact resistance.
Make sure you check out our YouTube channel, and if you would like any additional details or have any questions, please leave a comment below or join us on Discord. If you liked this article and want to read others click here.