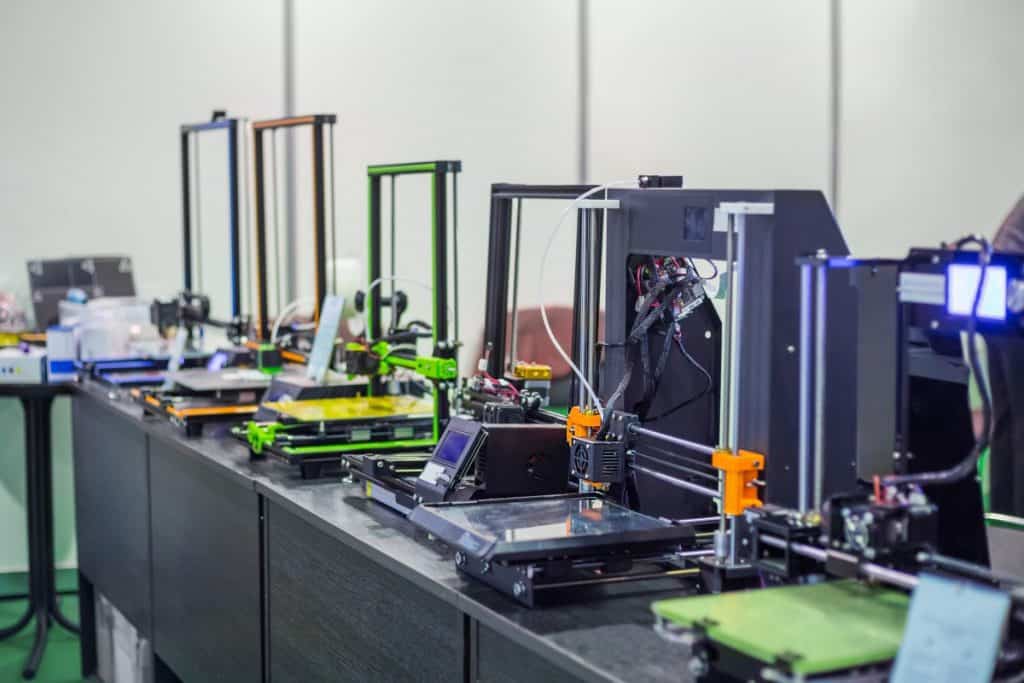 If you've ever gone looking at 3D printers online, you've probably found that the most affordable options all seem to be manufactured in China. But what many people don't realize is that there are plenty of 3D printer companies that manufacture these machines in other parts of the world and for a variety of purposes.
So, what are some 3D printers not made in China? Here are several companies that create 3D printers not made in China:
EnvisionTEC
3D Systems
Airwolf 3D
Cellink
CRP Technologies
Prusa3D
LulzBot
While China may have the market cornered on cheap 3D printers, there are more and more companies worldwide throwing their hat into the ring every year. Read on to find out more about some of the leading companies in 3D printing that are manufacturing outside of China.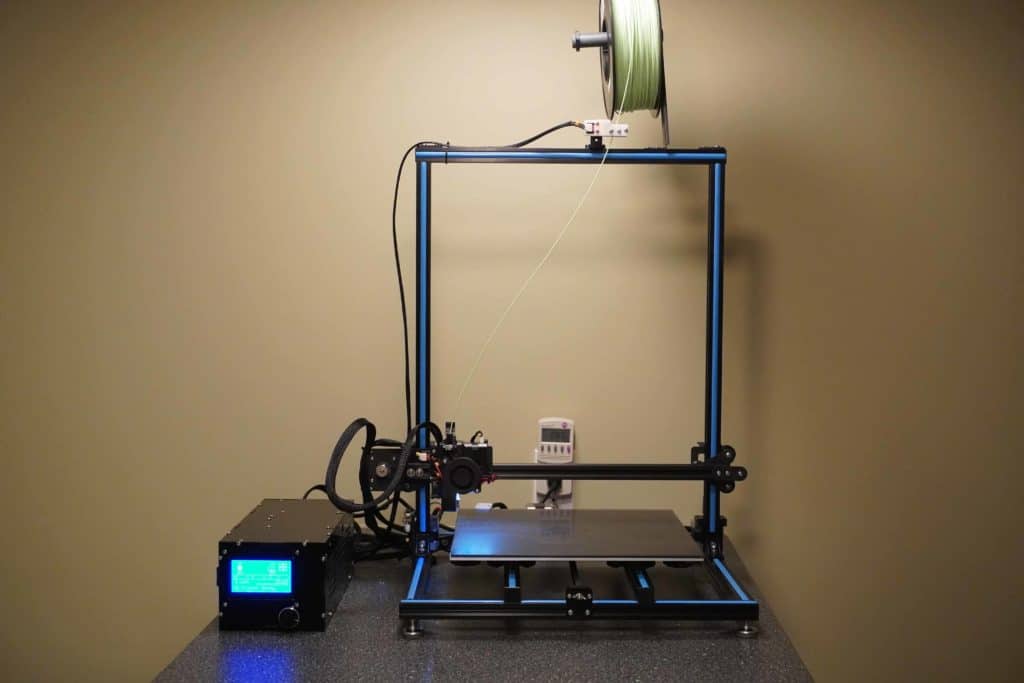 EnvisionTEC is a German company that is headquartered in Gladbeck, Germany that has been developing 3D printing technologies with multiple processes since 2002. One of the major 3D printing processes that EnvisionTEC has championed is the use of light technology for curing resin into 3D dimensional shapes.
In 2016, EnvisionTEC was responsible for inventing a 3D printing process known as continuous light digital manufacturing (CLDM). This technology allows 3D printers to work much faster and in isotropic properties in the Z-axis, a factor that was not readily available in 3D printing technology that came prior.
Since advancing its various manufacturing processes, EnvisionTEC has extended its technology into multiple industries from the manufacture of prosthetics to jewelry and automotive parts.
EnvisionTEC is known as one of the largest manufacturers of mass-produced customized hearing aids, which means that EnvisionTEC is one of the companies that is leading the charge in 21st-century human augmentation technology.
3D Systems is an American 3D printing manufacturer located in Rock Hill, North Carolina. This company is able to provide on-demand parts due to the use of thermoplastic materials. While 3D printing processes that use tooling can take weeks to provide a finished product, the smooth finish process used by 3D systems can result in products the same day.
3D Systems puts a strong emphasis on prototype design and offers 3D printing with a variety of design aspects from biocompatibility (in the case of prosthetics and other 3D products intended for use in the body) to durability, flexibility, and overall strength.
Along with 3D printer manufacturing, 3D Systems also manufactures several other cutting-edge technology types, such as haptic devices and 3D scanners. 3D Systems also manufactures custom plastic injection molds.
Airwolf 3D is a company located in Costa Mesa, California that manufactures not just 3D printer equipment, but also 3D printer supplies such as filament, adhesives, and other accessories necessary for 3D modeling processes.
One of the most significant technological advances in 3D printing to come out of Airwolf 3D is the invention of Wolfbite, a specialized adhesive that prevents the kinds of warping, distortion, and adhesion problems that result from attempting to 3D print with a nylon material.
Airwolf 3D has also invented a mold support material called Hydrofill that dissolves in room temperature water and is environmentally friendly.
A notable 3D printer model to come out of Airwolf 3D is the AW3D HDx. Because this 3D printer can generate and sustain temperatures of up to 599 degrees Fahrenheit, it is able to print in stronger, more durable materials. Since the HDx, Airwolf has come out with several other printer iterations that can tolerate these high temperatures that allow for versatility in 3D printing processes.
Unlike the other 3D printers so far on this list, which deal primarily with thermoplastic materials, the Boston-based 3D printer manufacturer known as Cellink focuses on the 3D printing of biological materials for use in medical applications.
Many other 3D printer companies are branching out into biomedical technologies, but Cellink is taking it one step further by using 3D printing processes directly on biological materials rather than plastics that are designed to integrate with the human body.
One major technology that Cellink has helped to promote is the use of a bio-ink that can be used to recreate vascular systems and create artificial blood vessels. Another way that the 3D printers manufactured at Cellink have helped to advance medical science is by pushing the boundaries of the technology for developing skin grafts.
The use of these skin grafts has led to many people not only have increased chances of survival after being severely, but also helps prevent a lot of the disfiguration that occurs as a result. Before 3D printing, doctors would be forced to use a patient's own skin to make a graft, which would further injure the body and introduce a chance for increased infection. Now with the use of 3D printing, patients have a much better chance to heal intact.
Like 3D Systems, CRP USA is a 3D printer manufacturer located in North Carolina (Mooresville). CRP has developed a specialized 3D printer additive known as Windform with iterations that offer various different design qualities such as stiffness or elasticity, depending on the needs of the client.
CRP USA uses precision CNC machining processes along with 3D printing to manufacture delicate, complicated pieces with the strength and durability for high-performance applications such as in racing vehicles and even spacecraft. CRP USA is partnered with CRP Group, a company based out of Italy.
CRP operates under the understanding that companies which need parts through a 3D printed manufacturing system may come from disparate industries, but still have the same high standards for reliability and accuracy.
These qualities in their finished products are vital due to the sectors that these 3D printed products are used in, where a few millimeters can easily make the difference between performance or failure. In some 3D printing applications such as modeling, small flaws in the design are acceptable, but that's not the part of the 3D printer industry that CRP USA has cornered.  
Prusa3D is an open-source 3D printing company that is headquartered out of Prague in the Czech Republic. Unlike some other 3D printer companies, which focus on corporate industry or hobbyists but not both, Prusa3D embraces the maker culture that leads to the development of 3D printing technology and has products that are designed for use by both companies and individuals.
A major advantage of Prusa3D is that it makes so many resources available to the 3D printing community, from software and knowledge databases to community forums where 3D printmakers can converse with each other and discuss the latest advances in this young technology.
Prusa3D offers four different models of 3D printers along with weekly 3D print plans, so the archive of available designs is constantly growing. Those who buy 3D printers from Prusa3D can either purchase complete 3D printer assemblies or 3D printer kits that can be assembled at home.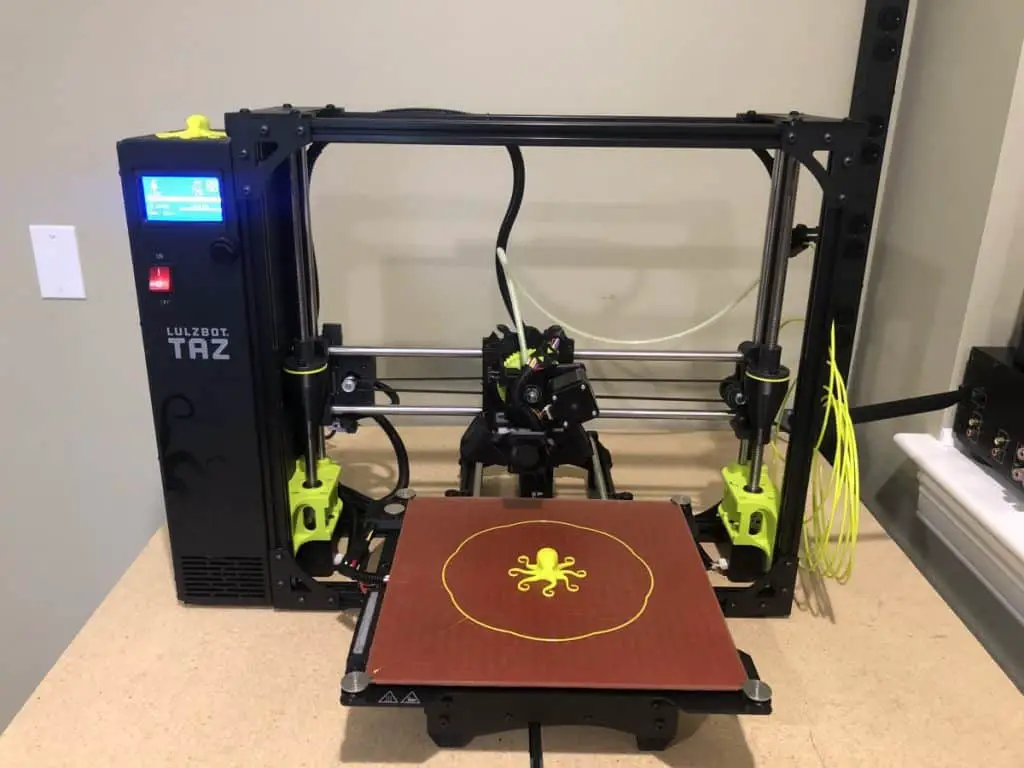 LulzBot is another open-source 3D printing company and is headquartered in the USA. They are most known for their Taz model 3d printers and keeping everything open source. This is both good and bad because keeping things open source has prevented them from adding additional features to their printer (like WIFI connectivity) that other printers in their price range have. That said, people that like to modify their printers love that everything is open source.
LulzBot is also known for its superior customer support and overall quality. I personally own a LuzBot Taz 6 and can tell you that the quality is fantastic but comes with a higher price tag. You will need to make the decision if the quality is worth the extra cost, for me it was.
One more point to mention is that Aleph Objects (the manufacture of LulzBot printers) was acquired by Fargo Additive Manufacturing Equipment 3D (FAME 3D) in November of 2019. It's too early to say what impact this will have on the LulzBot lineup but hopefully they can maintain the quality they had.  
3D Printers Are Manufactured Everywhere Now
While it's true that you can find many cheaply made 3D printers available from Chinese factories online, there are dozens of companies specializing in this technology that both operate and manufacture outside of the Chinese mainland, many of them in America and Europe.
Just a few years ago it was impossible to find a small desktop 3D printer for less than several thousand dollars. Now thanks to how quickly the technology is advancing, 3D printer kits can be found for only a few hundred dollars from manufacturers all over the world.
If after reading this article you are still looking for a good quality printer and don't mind it coming from China I would recommend one of the Creality ones. I have owned a couple of them and they are really a great printer for the price.
Make sure you check out our YouTube channel, and if you would like any additional details or have any questions, please leave a comment below. If you liked this article and want to read others click here.